WELCOME to Calhoun County Schools
Where we are Focused on the success for ALL!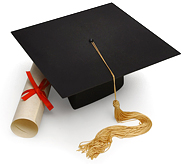 Mission Statement

It is the mission of the Calhoun County School System to reach and promote the needs of every child in terms of their abilities, learning styles, interests, and diversities. Working in collaboration with all stakeholders, the Calhoun County School System challenges all students to reach their highest levels of achievement through rigorous, high-quality instruction while providing a safe and positive environment.
Focused on Community

Focused on Excellence

AdvancED is dedicated to advancing excellence in education worldwide. The North Central Association Commission on Accreditation and School Improvement (NCA CASI), Northwest Accreditation Commission (NWAC), and the Southern Association of Colleges and Schools Council on Accreditation and School Improvement (SACS CASI) are accreditation divisions of AdvancED
Accreditation is a voluntary method of quality assurance developed more than 100 years ago by American universities and secondary schools, and designed primarily to distinguish schools adhering to a set of educational standards. The accreditation process is also known in terms of its ability to effectively drive student performance and continuous improvement in education. But such definitions, though accurate, are incomplete.
Calhoun County Schools is a fully accredited district.

In an effort to improve system practices, Calhoun County Board of Education is conducting Parent and Student Surveys. We value your opinion and ask that you take the time to complete this survey.

In order to complete the survey, please click on the link below. After clicking on the link use the drop box and select the appropriate school.

Please be assured that your responses to this survey will be anonymous. Your honest opinion is appreciated.

Parent Survey Student Survey
Important Info
Lunch Menus
Calendars
CCBOE Connections
News & Events
11/15/2013
Board Meeting Schedule
Click the following link to view the 2014 Board Meeting Schedule:
Schedule (PDF)
10/29/2013
Employee of the Month
Congratulations to Mrs. Jada Bonds for receiving the October Employee of the Month for Calhoun County Schools.
10/03/2013
Employee of the Month
Congratulations to Mrs. Cheryl Hanvey for receiving the September Employee of the Month for Calhoun County Schools.
9/18/2013
CTC Parent Night
Calhoun County Career Technical Center will have a Parents Night October 8th from 4-6PM