WELCOME to Calhoun County Schools
Where we are Focused on the success for ALL!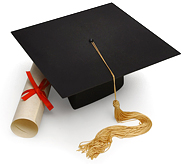 Mission Statement

It is the mission of the Calhoun County School System to reach and promote the needs of every child in terms of their abilities, learning styles, interests, and diversities. Working in collaboration with all stakeholders, the Calhoun County School System challenges all students to reach their highest levels of achievement through rigorous, high-quality instruction while providing a safe and positive environment.
Focused on Community

Focused on Excellence

AdvancED is dedicated to advancing excellence in education worldwide. The North Central Association Commission on Accreditation and School Improvement (NCA CASI), Northwest Accreditation Commission (NWAC), and the Southern Association of Colleges and Schools Council on Accreditation and School Improvement (SACS CASI) are accreditation divisions of AdvancED
Accreditation is a voluntary method of quality assurance developed more than 100 years ago by American universities and secondary schools, and designed primarily to distinguish schools adhering to a set of educational standards. The accreditation process is also known in terms of its ability to effectively drive student performance and continuous improvement in education. But such definitions, though accurate, are incomplete.
Calhoun County Schools is a fully accredited district.
Important Info
Lunch Menus
Calendars
CCBOE Connections
News & Events
5/21/2013
Summer Reading Lists
The approved summer reading lists may be access below.

7th-8th Grade

9th-12th Grade
5/17/2013
Summer Nutrition
Summer is coming soon and you may be thinking about what your child will do for meals while school is out. The good news is that Calhoun County Schools will provide meals to children during the summer as part of the USDA Summer Food Service Program (SFSP). There are no income requirements and any child under the age of 18 may come to eat. The SFSP sites are listed below as well as the times for breakfast and lunch. Meals are served in the schools cafeteria. Its food that is in, while school is out.

Locations & Times

SFSP Website
5/10/2013
AES - Lowes Grant
Alexandria Elementary received notification that they will receive a Lowes Home Improvement Warehouse grant for $5000. This grant will be used to build and plant vegetable gardens for each grade level at the school. Congratulations to Alexandria Elementary!